We are facilitators of a team-based process called Wraparound.
We are advocates of family choice and help families identify a vision for the future by utilizing natural supports and community resources to develop strength-based strategies.
Our role is to partner with the family team and empower parents to be in the driver's seat of their children's services.
We will help the family identify potential crisis situations and work with them to develop a comprehensive safety plan.
20+

Professional
Partners
PRESENTING
WRAPAROUND: What to Expect
Watch to learn more about the Professional Partner Program and our approach to working with youth and their families.
WRAPAROUND
WE'RE A Team
Wraparound is a team-based process that helps groups of people involved in your family's life work together toward a common goal.
The process is organized and delivered by someone who is trained to facilitate the team.
The team creates a plan that includes ways to assure that youth and their families can experience success in their communities, homes and schools.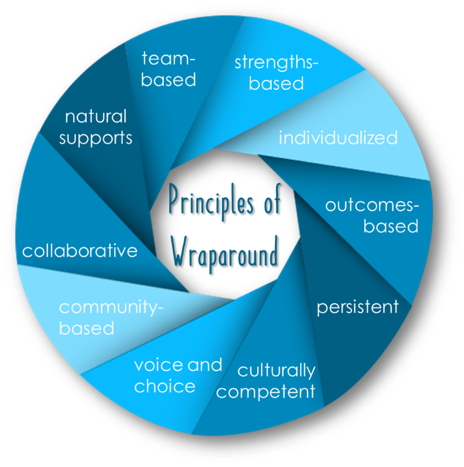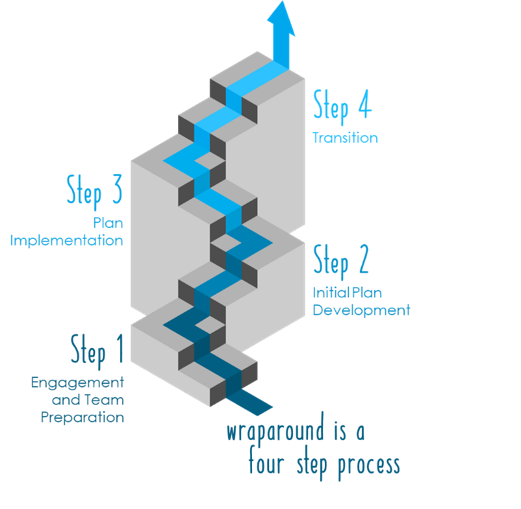 "We talk a lot about hope, helping, and teamwork. Our whole message is that we are more powerful together."
- Victoria Osteen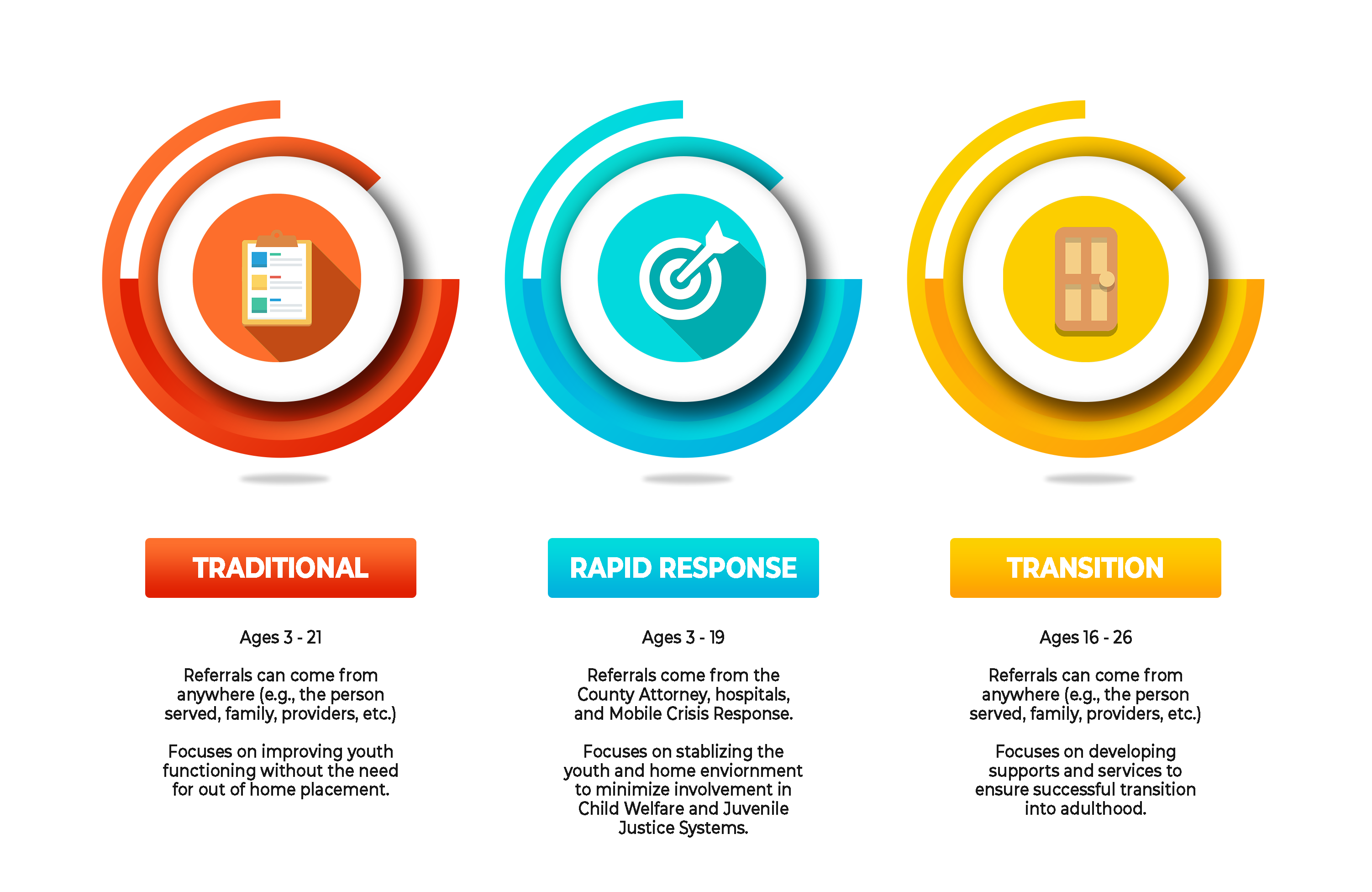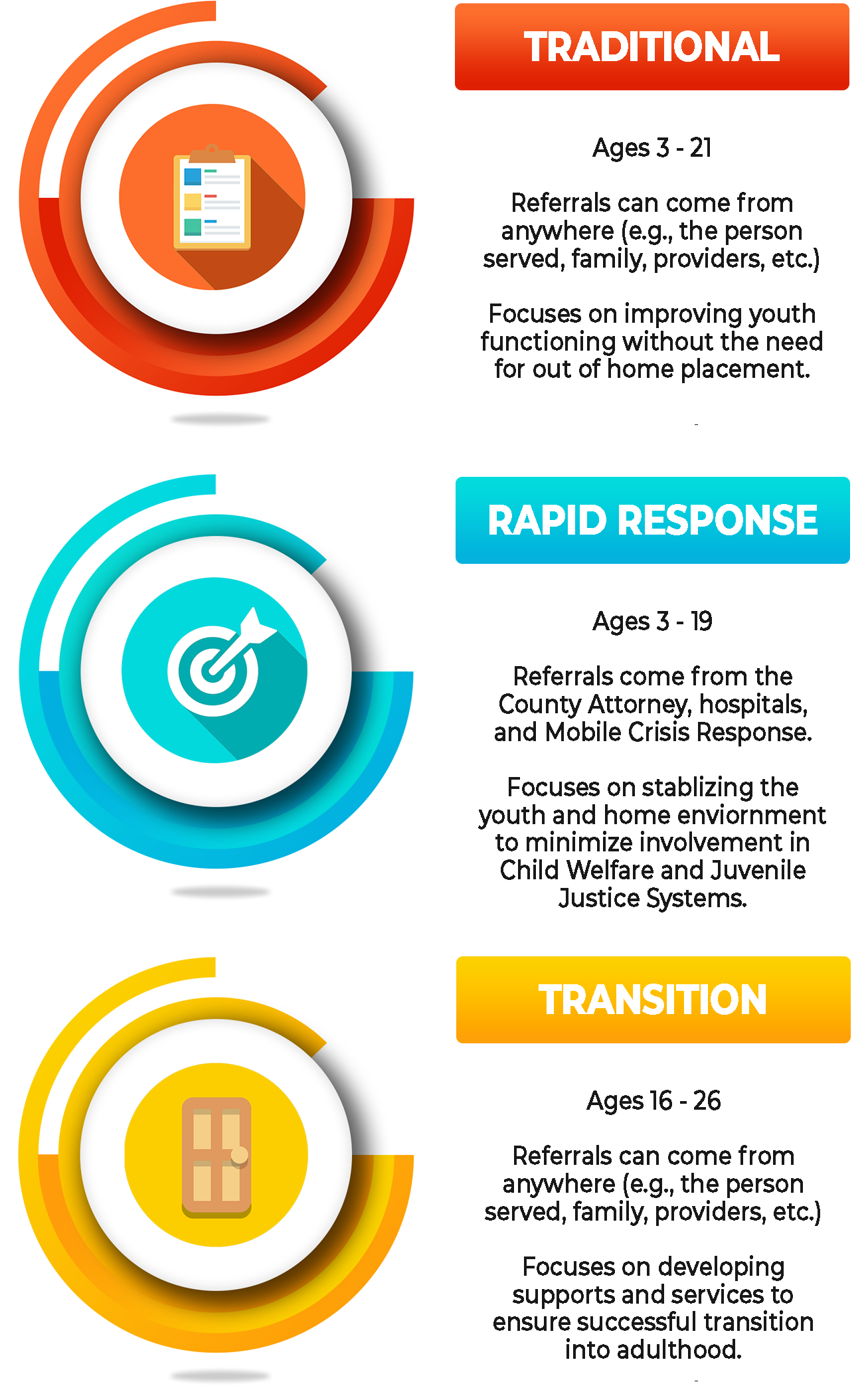 GET IN TOUCH
CONTACT Details
If you'd like to get started with services or would like to learn more about our program and what we do, reach out to our Outreach & Enrollment Specialist.
REACH OUT &
START Services